If you're like most people, you probably don't give much thought to your swimwear. After all, it's just something you throw on when you want to go for a swim, right? Wrong! Your swimwear is a very important part of your swimming experience. If you're not comfortable in your swimwear, it can make your swimming experience less enjoyable. That's why it's important to choose the right swimwear for you.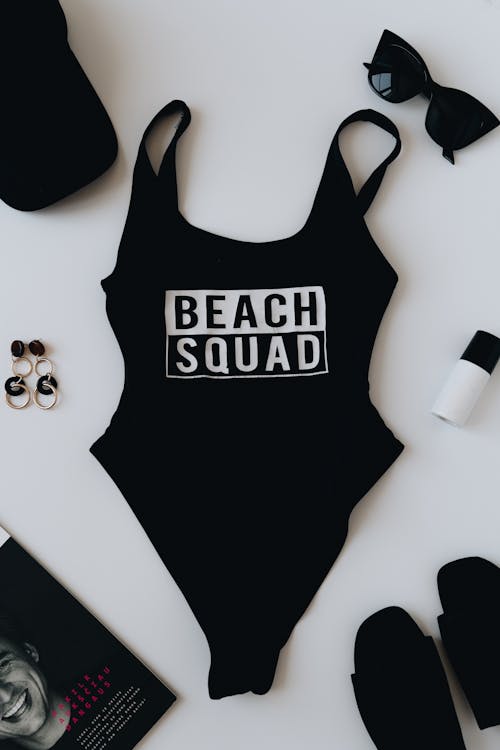 There are a few things you should keep in mind if you want to improve your swimwear.
1. Consider The Type Of Swimming You'll Be Doing
First, consider the type of swimming you'll be doing. If you're going to be doing a lot of laps, you'll want to choose a suit that is more focused on function than fashion. A racing suit is a good option for lap swimming. If you're just going to be swimming for fun, you can choose a more fashionable suit.
2. Consider The Climate
Second, consider the climate you'll be swimming in. If you're going to be swimming in a warm climate, you'll want to choose a lighter fabric. A heavier fabric will keep you warmer, but it may also make you sweat more. In a cooler climate, a heavier fabric can help keep you warm.
3. Consider Your Style
Third, consider your style. Do you prefer a more conservative look or a sexier look? There are swimsuits available in both styles. Choose the one that best fits your personality.
4. Find The Right Fit
One of the most important things to look for in swimwear is a good fit. Make sure you try on different styles and sizes until you find one that's comfortable and flattering. You don't want to be stuck in a swimsuit that doesn't fit right or that is uncomfortable.
Pay attention to the straps and bottom of the suit to make sure they're not too loose or too tight.
If you have a long torso, look for one-piece suits that will cover your stomach. If you have a short torso, choose a bikini or tankini that will show off your waist. And if you're pear-shaped, look for a swimsuit that will accentuate your curves.
5. Make Sure The Fabric Is Comfortable And Breathable
Comfort is key when it comes to swimwear. You want to be able to move freely and not have to worry about the fabric constricting your movement. Breathability is also important, especially if you tend to get sweaty when you swim. Look for fabrics that are light and airy, such as cotton or linen.
6. Choose The Right Fabric
When it comes to swimwear, the fabric you choose can make a big difference in how it looks and feels. If you're looking for a suit that will hold up well to chlorine and saltwater, polyester is a good option. For a suit that's more comfortable and breathable, try nylon or Lycra.
7. Choose The Right Colour
The colour of your swimsuit can make a big difference in how it looks. If you want to make a statement, go for a bright colour or print. If you want something more subdued, stick to black, white, or a neutral shade.
8. Don't Forget The Accessories
Adding some accessories to your swimwear can take it up a notch. A cute cover-up, pair of sunglasses, or sunhat can all help you look your best at the pool or beach. Or even a stylish beach bag can make your swimwear look complete. So next time you hit the beach, make sure you're wearing the best swimwear for you!
Now that you know a little bit more about choosing the right swimwear, it's time to start shopping! There are a lot of great options out there, so take your time and find the perfect suit for you. With the right swimwear, you can make your swimming experience even more enjoyable. So what are you waiting for? Get out there and start shopping!
If you want eco-friendly swimwear, just click here. 
Want to Improve Your Swimwear?